You can look at the images in the Gallery and on this page to get a feel for what Brewster can do. However, it's nearly as fast to try out the program and see the images move in real time. Download the evaluation version now to experience the magic of a kaleidoscope on your PC screen! Brewster comes with an easy automatic installer / uninstaller. You can try it for as long as you like - this demonstration version shows a message periodically when in full-screen mode, but is otherwise fully functional.
When (or if) you want to purchase, a secure online registration service is just a click away. They can generate your code automatically, so you should receive it within minutes if you pay by credit card. If you're not comfortable sending credit card details over the Internet, they will be happy to accept payment in a variety of ways. The price is only $19.95, and this is one screensaver that you will still be using in a year's time, or two... Your registration is valid for all future versions.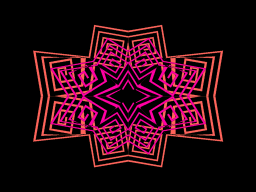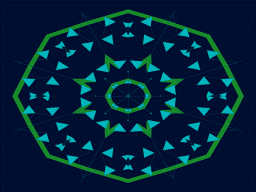 Do you know anyone who is interested in kaleidoscopes (or mandalas)? Why not suggest that they visit bindweed.com - they'll thank you for it! There are dozens of programs on the net describing themselves as kaleidoscopes, but many of them have little to do with the concept - Brewster and Magic Mirror in particular operate in ways analogous to real kaleidoscopes.